Covid-19 Client Information & Self Declaration
Please read our NEW & Updated Salon Guidelines
We have completed a full risk assessment prior to opening, please see the following requirements/ requests to prevent the spread of Covid-19 in our Salon:
If you feel unwell or present with any symptoms, please rearrange your appointment for at least 14 days after the onset of symptoms.
We may refuse entry to the salon should this be ignored. 
Upon entering the salon, you are required to sanitise your hands

You will be required to complete a questionnaire prior to your appointment – (See Below)

Please come alone to your appointment

Please wear a mask inside of the salon

Please arrive on time for your appointment and wait until you are invited in

Where possible, contact less payment is preferred

Please bring your own drink to your appointment. NO FOOD is permitted inside of the salon

Coats and bags must be kept with you at all times – we can no longer offer hanging facilities

There will be no reading material available for you

Where possible we ask you to maintain social distancing inside of the salon 

We are taking appointment's only. No walk in clients will be accepted. If you wish to book, please call or do it online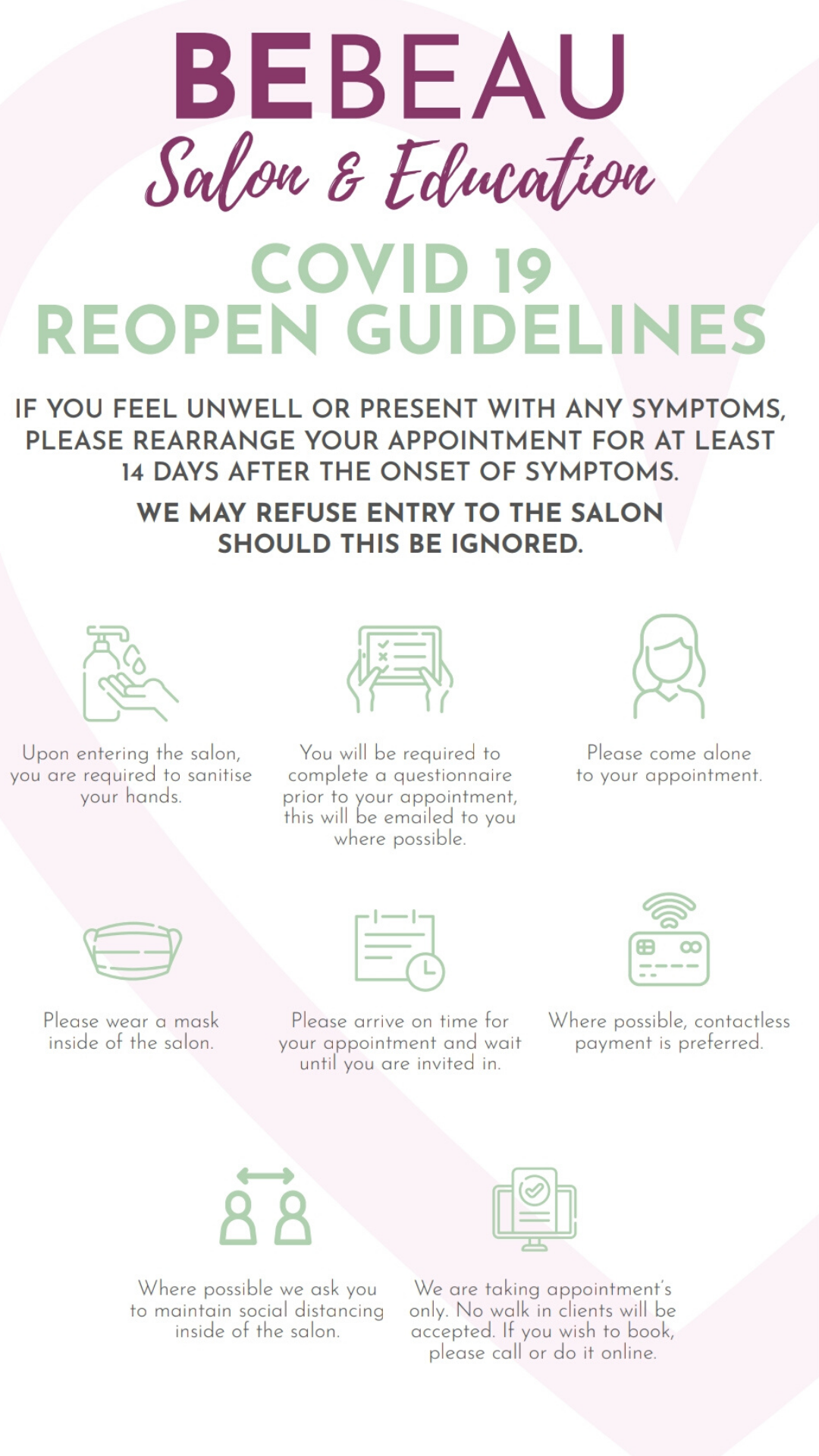 Please Read the following information regarding your appointment at Be Beau with Grace.
Your Safety, the safety of our colleagues and all of our families is our main priority. Please complete and return this form 24 hours before your appointment. If you are unable to complete this form on line please contact us. We will happily assist you over the telephone and you can sign a copy when you arrive for your appointment.
[ninja_form id="8″]