Our Salon
Be Beau with Grace is an established Hair, Beauty & Semi Permanent Makeup Salon in Middleton, Manchester since 2012. We are based on Long Street in Middleton just close to the town centre. Please see our FAQ's for information on Parking.
We are a team of Hair and beauty enthusiasts and each one of us have our own specialist treatments. We offer:
Semi Permanent Makeup: Microblading, Ombre & Powder Eyebrows, Eyeliner, Lip Blush & Areola Reconstruction
Hairdressing: Cutting, Colouring, Perms, Blow Dry & Styling
Nail Treatments: Acrylic Nail Extensions, Gel Polish & Builder Gel, Nail art & designs.
Eyelash Treatments: Lash Lifting & Tinting, Lash Tinting, Semi-Permanent Classic, Hybrid & Russian Volume Lash Extensions
Skin Treatments: Microneedling, Dermplaning, Facials, Scar Reduction Treatments.
At Be Beau with Grace we are a family. A long standing close nit team that work together to bring the best experience for our clients, who are also treated like one of us. It doesn't matter if its your first or 100th visit to our Salon, you are guaranteed to be welcomed like one of us. Our clients are our priority always and we pride ourselves on creating and maintaining relationships like no other.
We care, we care about you, your experience in our salon and the treatments you receive. If you have any feedback on your experience with us, please submit it here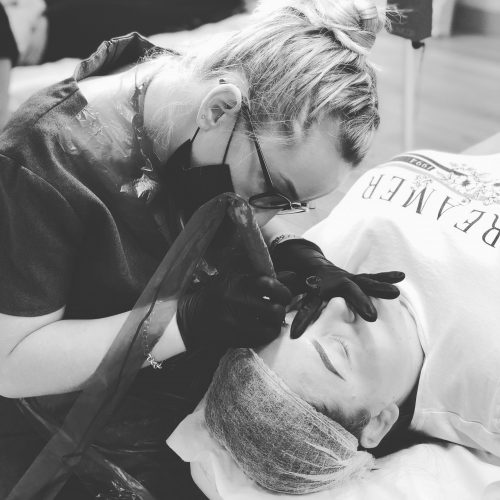 Grace
Grace is our founder & director of Be Beau with Grace opening the Heywood branch first in 2012, and Middleton in 2016. Grace specialises in Semi-Permanent Makeup, eyebrow & lash treatments. She first trained as a HD Brow Technician in 2012 and has performed many thousand eyebrow treatments.
In 2017 she trained in Microblading Eyebrow SPMU and has since furthered her skills by undergoing many advanced courses and a conversion to Machine Techniques. She now offers & specialises in all Semi-Permanent Makeup services – Eyeliner, Lip Blush & Eyebrow Treatments. Grace also offers Areola Reconstruction Treatments for people who have been effected by cancer.
As well as eyebrows she has been lashing since 2013, and when she's not doing brows, she's doing lashes. She also specialises in Classic, Russian & Hybrid Eyelash Extension techniques, as well as the very popular lash lifting treatment. Grace offers training courses in all of the above at her Academy.
Grace is also a fully qualified and experienced hairdresser, extensionist & barber but leaves most of this up to the Hairdressers in salon.
Services:
Microblading
Semi-Permanent Makeup
Lash Extensions & Lash Lift
Henna & HD Brows
Hairdressing
Teaching
Areola Reconstruction & Scar Removal
Facial & Skin Treatments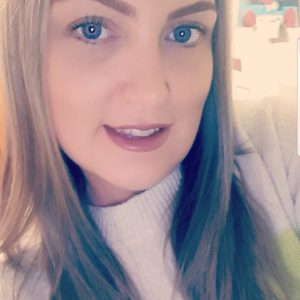 Charlotte
Charlotte has been a valued member of our team since July 2016 and is our lash lift and henna brow queen! Charlotte completed her NVQ Level 2 in Beauty & NVQ level 3 in Nail Services in 2014 and has been doing nails and beauty ever since. Since joining our team she has advanced her skills so much. She is one of our specialists in nail services and also Henna & Lash Lifts, Facial treatments & Hopi Ear Candling.
Services:
Facials & Hopi Ear Candling
Nail Services
Henna Brows & Brow Styling
Lash Lift & Tint
Waxing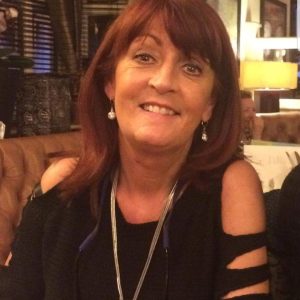 Kath
Kath lives and breathes hairdressing. She has been doing it since she realised she talked too much for an office job, which is one of the reasons we all love her so much!
Since leaving school Kath has done hairdressing, and has a wealth of experience under her belt. Along side this, she has ensured she has kept up to date with all the latest hair colouring and styling techniques within the market and has mastered them all. You will be sure to have an experience like no other, if you chose Kath for your hairdressing treatment.
Services:
Cutting
Curly Blow Dries
Colouring
Styling
Perming
About us
Be Beau with Grace was originally founded by Grace Elizabeth in 2012 when she opened her first salon in Heywood. Her 'baby' was her little shop based within a popular tanning studio, which she ran for 7 years. Along side this, she had a beauty clinic also in Heywood just up the road and that where is the business really blossomed. Grace introduced many different new and exciting treatments into the salon and after a short 2 years there, the business out grew the premises.
The Clientele from the salon travelled from all over the Greater Manchester area to visit the salon, so Grace took the decision to move the salon to Middleton and keep the original Heywood Salon. She successfully ran both salons along side each other for 4 years before deciding to concentrate on just the one Middleton salon. In 2018 Grace began delivering Accredited Training courses from the Middleton Salon. The success of Be Beau Education helped make the decision to close the Original Salon as her time was needed developing the courses to be the highest standards. Grace specialises in Semi Permanent Makeup, Microblading, Eyebrow & Eyelash treatments so naturally, this is the education she delivers. All training courses are designed and delivered by Grace in the Middleton Salon and are accredited by the industry leading Insurance Company ABT.
In 2019 Grace completed training in Areola Reconstruction and Scar Reduction, Paramedical Course. This was a personal achievement for her (read more here) and offers this services Free of Charge for any one who has suffered from Breast Cancer. All treatments are dealt with personally by Grace with sensitivity and confidentiality.
Grace has taken her knowledge and experience and used this to develop the best salon experience for her clients. The team in the salon are kept up to date with the latest treatments and training and are continuously developing their skills. Grace is proud of her team and the service they offer the clients on a daily basis.
Come in and see for yourself.
Get in touch with us
[contact-form-7 id="422″]