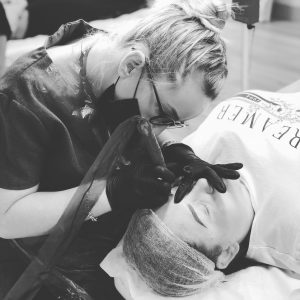 Grace
Grace is our founder & director of Be Beau with Grace opening the Heywood branch first in 2012, and Middleton in 2016. Grace specialises in Semi-Permanent Makeup, eyebrow & lash treatments. She first trained as a HD Brow Technician in 2012 and has performed many thousand eyebrow treatments.
In 2017 she trained in Microblading Eyebrow SPMU and has since furthered her skills by undergoing many advanced courses and a conversion to Machine Techniques. She now offers & specialises in all Semi-Permanent eyebrow makeup services. As well as eyebrows she has been lashing since 2013, and when she's not doing brows, she's doing lashes.
She also specialises in Classic, Russian & Hybrid Eyelash Extension techniques, as well as the very popular lash lifting treatment. Grace offers training courses in all of the above at her Academy.
Grace is also a fully qualified and experienced hairdresser, extensionist & barber but leaves most of this up to the Hairdressers in salon.
Services:
Microblading
Semi-Permanent Eyebrows
Lash Extensions & Lash Lift
Henna & HD Brows
Hairdressing
Teaching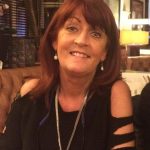 Kath
Kath lives and breathes hairdressing. She has been doing it since she realised she talked too much for an office job, which is one of the reasons we all love her so much!
Since leaving school Kath has done hairdressing, and has a wealth of experience under her belt. Along side this, she has ensured she has kept up to date with all the latest hair colouring and styling techniques within the market and has mastered them all. You will be sure to have an experience like no other, if you chose Kath for your hairdressing treatment.
Services:
Cutting
Curly Blow Dries
Colouring
Styling
Perming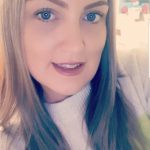 Charlotte
Charlotte has been a valued member of our team since July 2016 and is our lash lift and henna brow queen! Charlotte completed her NVQ Level 2 in Beauty & NVQ level 3 in Nail Services in 2014 and has been doing nails and beauty ever since. Since joining our team she has advanced her skills so much. She is one of our specialists in nail services and also Henna & Lash Lifts, Facial treatments & Hopi Ear Candling.
Services:
Facials & Hopi Ear Candling
Nail Services
Henna Brows & Brow Styling
Lash Lift & Tint
Waxing Carol
Carol has been qualified since 2000 & many years experience in Nails & Beauty and has recently joined the team to concentrate on her brow & lash treatments.
Having once owned her own salon, she is full of experience & knowledge about the industry. She offers all aspects of Nails & Beauty but will be specialising in:
Microblading
Semi-Permanent Lash Extensions
Brow Treatments
Lash Lift & Tinting